Hands 2 Heart
---
We are 6 believers from various churches in the Shreveport-Bossier area who have found ourselves together because of our desire to serve our Lord, Jesus Christ. Puppets have given us the opportunity to minister beyond the physical church and to bring the gospel out into the world. The laughter, the music, the simple fun of puppets draws curiosity & allows our personalities to shine. Hands 2 Heart is our expression of faith. It's what is in our hearts and in our hands.

Information

To book the team, please call

Kingston Road Baptist Church
8900 Kingston Road
Shreveport, LA 71118
(318) 687-9885 - phone
(318) 687-9853 - fax

Powered by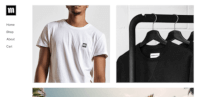 Create your own unique website with customizable templates.